1.
Sex, Sex, Sex
02:57
2.
Stupid Posers Deserve To Die
03:24
3.
It's Fucking Happy Time
02:24
4.
We Are Motherfuckers
01:06
5.
Porno Slut (The Exploited cover)
02:02
[view lyrics]
6.
D-beat Street Rock N Rollers
02:05
7.
Metal Punk
03:52
8.
Tiger Bitch Got A Fuck
02:46
9.
Sick Of Tiger
01:54
10.
Satanik Metal Fucking Hell (Abigail cover)
03:35
[view lyrics]
Total playing time
26:08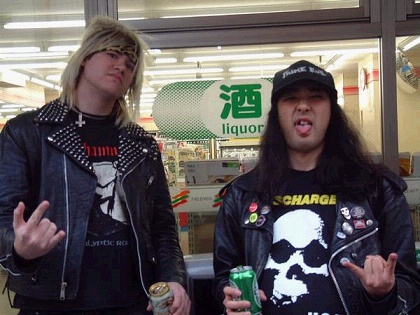 Tiger Junkies is a side project of Joel Grind (Toxic Holocaust). Tons of Motorhead/Discharge influence. Definitely not the best D Beat record out there but I thought I would upload it just in case you guys are interested in hearing Joel Grind in a Metal Punk band.